Never worry about your Google Analytics accounts
Get automatic daily audits performed on your Google Analytics properties, with easy to understand reporting to know exactly what the issues are and what needs to be fixed.
Checking for Best Practices
Regularly audit the settings and data collection to make sure everything is setup and tracking data as expected by Google Analytics.
Ecommerce Implementation
As an ecommerce implementation is of high priority and importance to have accurate your data, we ensure to check what data is and isn't collected.
Personal Identifiable Information
Because of the importance of privacy online and data collection, we regularly check for any personal identifiable information (PII) to let you know what needs to be fixed.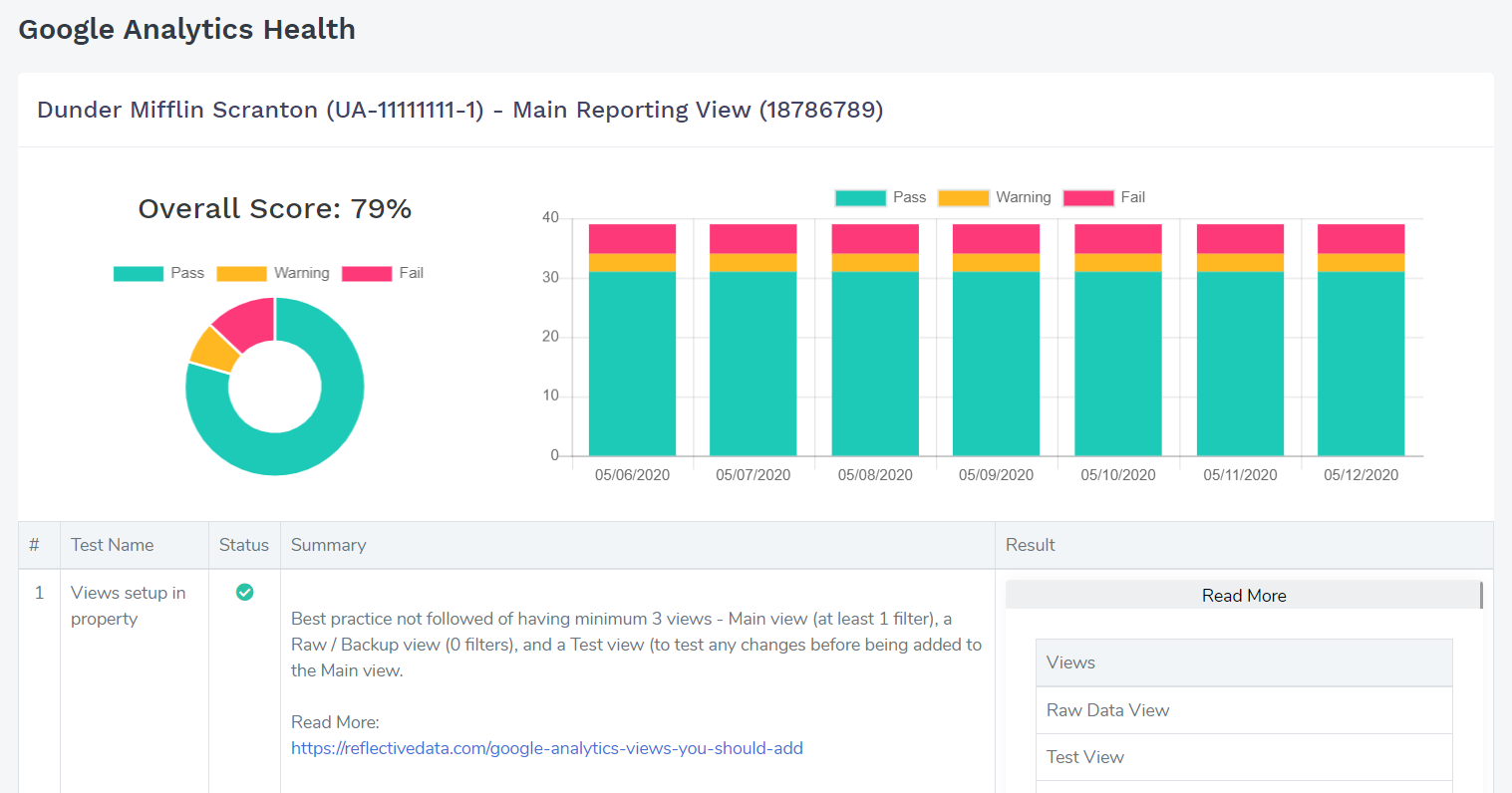 Want to see it in action?
Sign up for a free 7-day trial and see how Optimo Analytics can help your business.