One of the most reliable ways that help us understand trends and tendencies is data analysis, and today, we see ourselves gravitating more and more towards this approach. And boy oh boy does this even extend to social media. Someone's success can be basically summed up in numbers and figures, and for good reason. Seeing how it's hard to make unbiased observations and make reliable conclusions otherwise.
We can use data to measure a whole bunch of things as well, from ongoing trends to general activity on a given channel. It's an excellent way to gauge your content and see if there's any room for improvement.
The Essential Guide to Properly Advertise Your Business on Instagram
Instagram offers great tools that you can use to analyze your channel's growth and overall popularity. Here's what you need to keep in mind if you intend to make a successful Instagram account for your business.
First of all, you need to have a business profile. You don't have to make a new dedicated account as Instagram allows you to change your profile status from private to business. Here's what you need to do:
Set your Instagram profile to public.
Tap the gearshift wheel found on your profile in order to access your settings.
Tap "Switch to Business Profile".
Afterward, you'll be prompted to link your Instagram profile to your business' Facebook page. This is an obligatory step, but in case you don't have a Facebook page for your brand, the app will let you create the page on the spot, without having to change apps.
Lastly, check the contact information for errors or missing information on the "Set up Your Business Profile" page, then tap "Done".
Using Instagram Account Insights
With your profile properly set up, you can check insights by going to your profile and tapping the bar chart icon on at the top.
Having clicked on it, you'll be taking to a page with general information regarding the people who are engaged with your profile, e.g., how many followers you got or lost during the past week. However, that's only the tip of the iceberg. Here's what it can also show you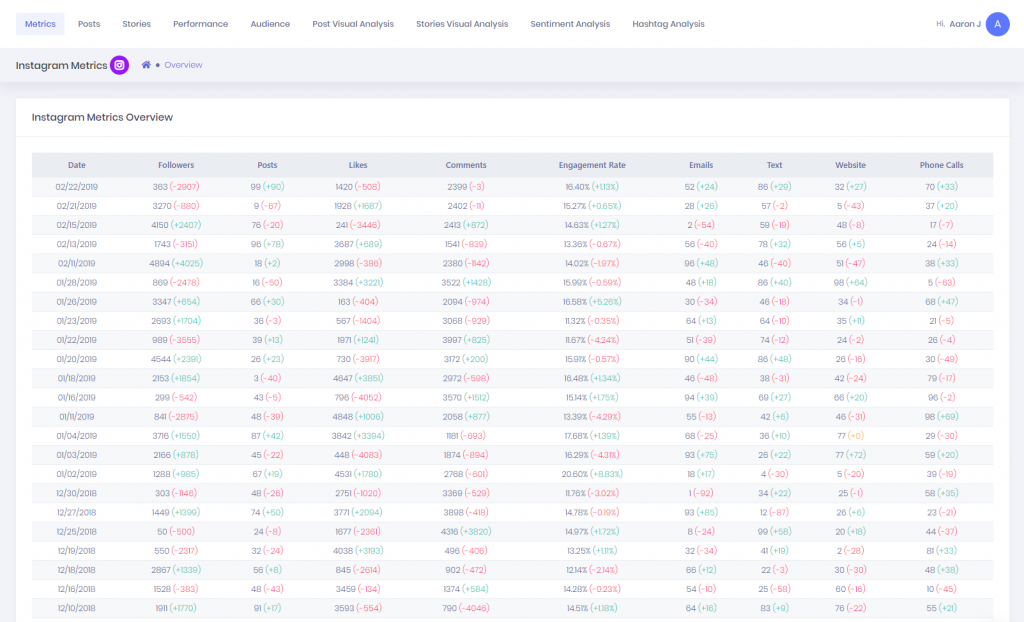 Impressions
This insight shows how frequently your ads appear on users' screens.
Reach
This insight shows how many unique users have seen any one of your Instagram posts
Website Clicks
This insight indicates how many times users have clicked on the links that you included in your business profile.
Profile Visits
This insight counts the number of time your profile has been visited
Followers
This insight is the most detailed as it shows you how many followers you gained and or lost during the past week as well as the average time of day regarding your followers' Instagram usage. You should be taking this data into consideration when you're planning your posts.
Using Instagram Post Insights
To access insights regarding a specific Instagram post, visit your profile and tap on said post. Then tap on "View Insights" just below the image.
If you have promoted a particular post, an arrow icon will appear. When it comes to these posts, you can choose to either view the original version of the post or the specific ones from its promotion. The latter can be viewed by tapping "Promotion".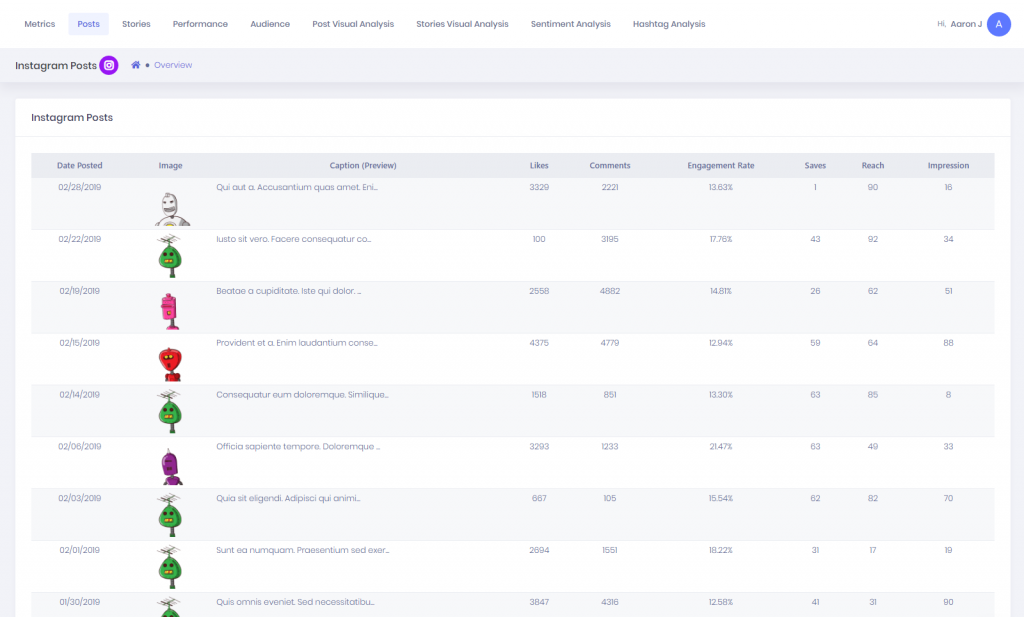 Likes
This insight is pretty self-explanatory; it simply shows how many users liked your post.
Comments
Same with the previous insight, however, this one shows how many comments have been left on the post.
Saves
This insight shows how many unique accounts saved your post by tapping the bookmark icon that appears below the post in their feeds.
Actions
These insights show the number of actions taken on your profile as a result of seeing your post. This includes things like clicking on a website you added, visiting your profile, or following it for that matter.
Discovery
As the name implies, discovery insights show where your post was most seen. This includes how many accounts that were following you as well as accounts that weren't following before.
Additionally, this section shares some metrics that can be found on Impressions, which also indicates how many times your post was discovered from a specific place on Instagram, e.g., the home feed, the search function, your profile, a hashtag, or a location tag.
The Discovery insights also measure the post's reach, meaning the number of unique users that saw it.
Using Instagram Stories Insights
Last but not least, Instagram also gives insights in regards to Stories. However, there are no insights or analytics for live videos.
To access Story insights, go to your profile and tap the bar chart icon found on the top. That should take you to the overall profile insights.
Once you're there, scroll down until you find the Stories section where you'll be able to view insights regarding both older stories and stories that haven't expired yet.
Here's what the Story insights offer: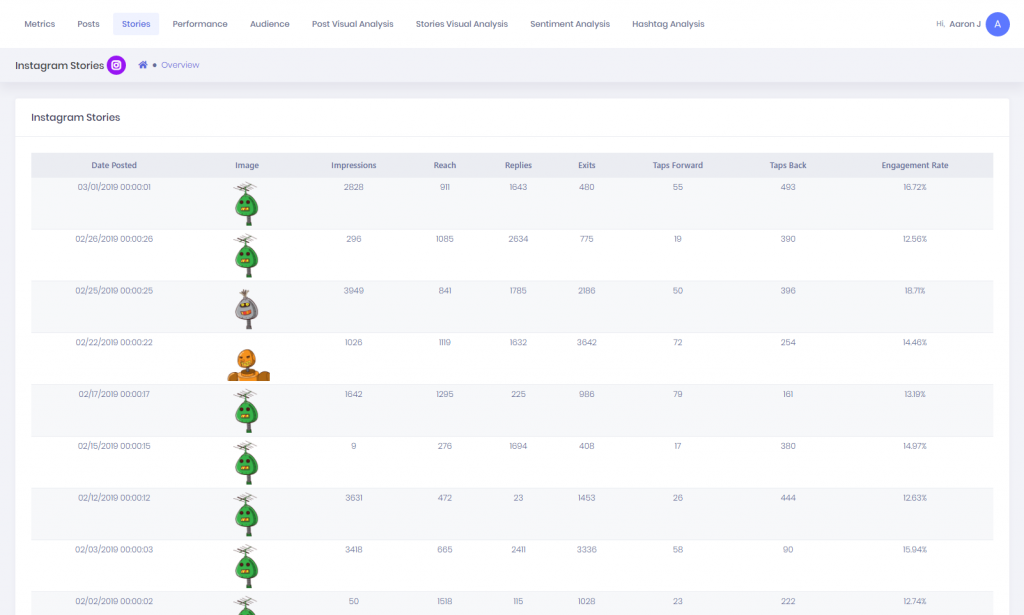 Impressions
This insight is an indicator of how many times your story has been viewed.
When browsing these insights, note that if you use several videos or images in your story, each piece of content in that story is counted as one.
For example, if you use four photos in your story, whether or not someone viewed one or multiple of the pictures you included, Instagram will only count that your whole Story has received one impression.
Reach
This insight shows the number of unique accounts that have seen your Story.
Taps Forward
This insight shows how many times a user taps your story video or photo to skip to the next media.
Taps Back
This insight is similar to the previous one; though this indicates how many times a user taps your story video or photo to go back to the prior piece of content.
Replies
This insight shows how many times users have left messages on your Story
Swipe Away
This insight shows how many times users have swiped to go to the next account's Story. This is unlike the tap forward as it takes the user to another Story altogether.
Exits
This insight shows how many times users have left the Stories section to go back to the home feed.