This is probably not the first time you heard that Instagram is good for business. In fact, you've probably heard it so many times, that it got you to start thinking of using it for your business as well. But how can you be sure that it will benefit your business? Is it really worth the time and effort?
Well, it shouldn't be hard to see why Instagram can be a good way to advertise your business. Being one of the social media giants, using it can exponentially extend the reach of your business. If you intend on reaching the bigger masses, you're pretty much obligated to be using it.
If you're still not sure as to why using Instagram is a good marketing strategy, here are 6 reasons that will convince you!
It's Centered Around Storytelling
Stories are one of the most common ways to communicate. They can be used to deliver so many things, from lessons to jokes, and all sorts of things. It's in our nature to feel engrossed by interesting stories that we can relate to. Looking at it from the perspective of a businessman, stories are an excellent way to build a relationship with your audience and followers. People need something to relate to, and there's no better way to do it than through telling a story.
They say that "a picture is worth a thousand words" and this couldn't be truer for storytelling. Visual media is one of the best ways to grab people's attention as well as let them know what you're up to and hopefully build a good relationship with them. The product-centric approach is no longer a viable one nowadays. The customer is king and successful companies and businesses embrace it and capitalize on it. Focus on the customer's feelings rather than just pushing products as that will give more personality to your business and attract more people.
Here's a bonus tip: use the Instagram Stories to showcase what happens behind the scenes. It really goes far to show more personality and get people interested.
Focus On Visual Content To Market Your Business.
In an age where there's more and more content to view and consume, attention spans are growing shorter and shorter. This makes using pictures and videos imperative if you want to catch anyone's attention. Text post will only get you so far. Visual posts have been shown to produce 650% more traction than text posts. What makes Instagram so good for marketing is the fact that it's specifically designed to share visual media, be it photos or videos.
A good thing to do is to use a consistent color palette. This can help establish the identity of your brand and make it more memorable.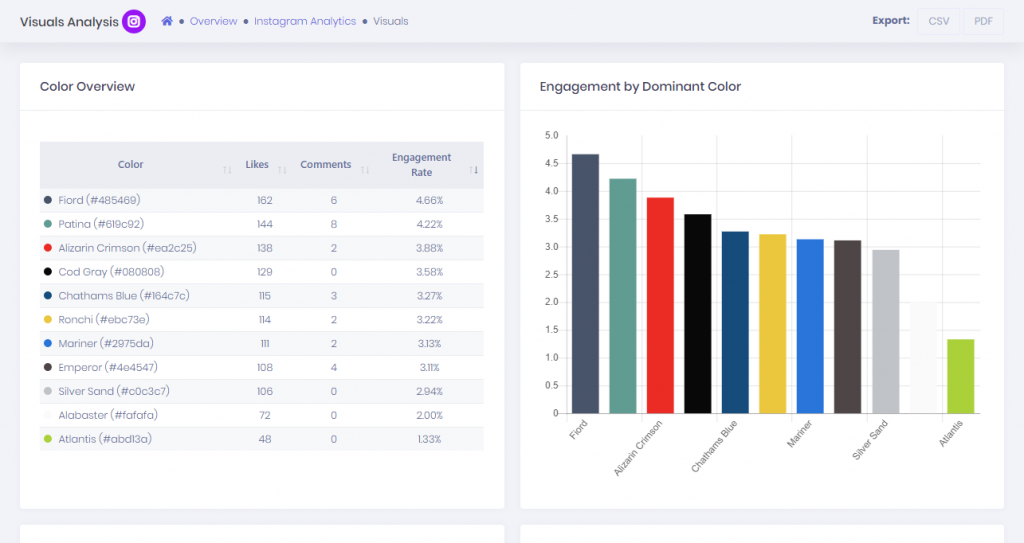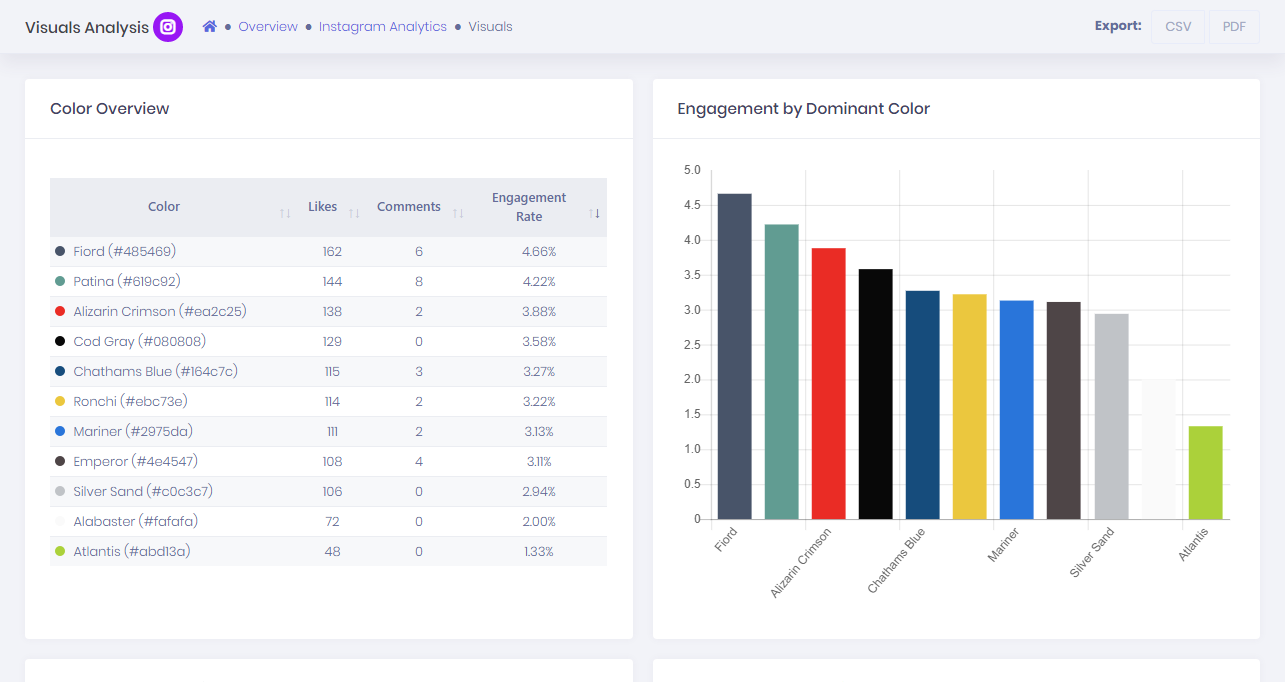 A TON of People Are Using Instagram
Instagram is one of the most popular social media apps with more than 700 million active users on a monthly basis. If you want to expand your reach, Instagram is a must as your brand will be viewed by millions of users who might become customers. One of the key things to keep in mind when posting on Instagram is to use relevant hashtags in order to boost the discoverability your posts.
Note that if you use too many hashtags or hashtags that are banned, you'll actually be hurting the discoverability of your post, so be smart about using hashtags.
It's a Great Way to Interact with Your Following
The great thing about Instagram is that it allows for so much interactivity between users. It has the highest engagement rate out of all the other social media apps like Twitter, Facebook, and Reddit. It goes as far as having the highest brand engagement rate. This means that Instagram users are more open to brand content that on other sites and platforms.
An excellent way to generate engagement is to interact and follow people who seem interested in your brand. Following people who comment about your products and post about them is a good way to grow your following further. You can also try and start conversations by using your own, branded hashtags in order to encourage your followers to engage with you.
However, engaging with your fans isn't only about posting videos and photos; it's also about reaching out to them and trying to connect with them. Some companies might feel tempted to use bots to generate comments and replies to simulate some sort of connection. However, it's not a good way as bots can never replace human interaction. Sure, there might be cases where it becomes humanly impossible to interact with every follower individually. Using bots and automated responses should only be if it's absolutely necessary.
Here's a tip: a lot of successful Instagram profiles run contests. It's an excellent way to encourage people to engage with your brand.
Instagram is an Excellent Source for Feedback
The great thing about Instagram is that it allows you to see what people are saying about your brand. It's a great way to gauge public reception and impressions about your products. Whether or not you choose to be present on Instagram, people will talk and post pictures of your product. Basically, you'll have a presence on Instagram whether you like it or not.
With that said, it would be wise to capitalize on that and try and gain as much feedback as possible while you're at it in order to optimize your products.
You can use Optimoanalytics' search tool for Instagram to see what people think about your brand and business and to determine which hashtags are being associated with it.
You Can Also See What Your Competition Is Doing
Even if you opt not to use Instagram, your competitors will more than likely be using it. With that in mind, it would be smart to keep an eye on the competition and see what they're doing right and what they're doing wrong.
You can always learn from your competitors, and there's no better way, in this case, than to monitor their Instagram activity and see what they're up to.
You can go the extra mile and follow the hashtags that are being used by your competitors so you can always stay a step ahead.